Apple Watch "Stupid-ass" Links (not smart at all)
Apple still refusing to give product owners a way to disable Apple's ineptly executed "smart" links is unfathomable. Its annoying on a Mac and an iPhone, but inexplicably stupid on Apple Watch.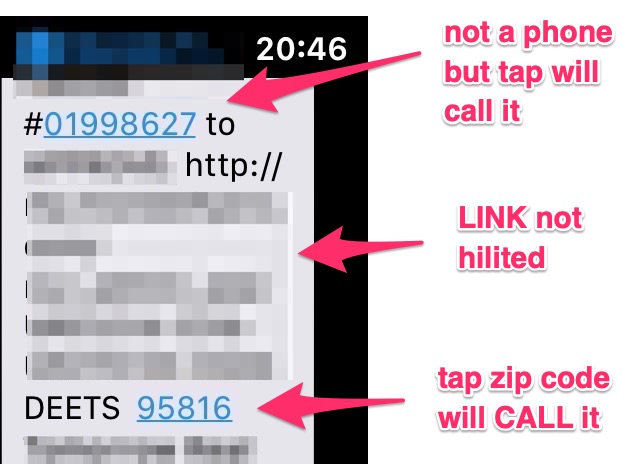 An 8 digit product number - obviously not a US phone - gets highlighted as a phone number, tap it and it just places a call to…  well, NOT to the USA.
Ditto a 5 digit zipcode, also highlighted as a phone number link to call who-knows-where.
But is the actual URL in the text message clickable? Hell no.
Morons.